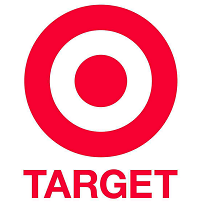 eLayaway has revolutionized the way layaway works
eLayaway lets you receive your item(s) from Target before your first payment is due. No longer do you have to pay off your purchase in full prior to receiving your items.
We make it simple for you:
Step 1: Apply for the eLayaway payment plan here
Step 2: After getting approved from the 7 minute application, you can receive funds as soon as today
Step 4: Receive and Enjoy your items
Step 5: Make installment payments until your purchase is paid off
Target does not offer layaway at this time, hopefully they change course and offer layaway in the future or at least during the holiday / Christmas season.
What you can do is apply for the target REDcard which gives you time to pay off your purchase. The REDcard is great, it allows you to get 5% off your purchase today and everyday, not just your first purchase like most other store cards. The REDcard also gives you free shipping on everything you buy from target.com. As if that is not enough, they offer an extra 30 days for returns with purchase made with the REDcard.